Nothing too exciting but I am trying to get back into the habit of posting more regularly.
It was a beautiful day - if a little cold once the sun went behind the trees, so I took the oportunity to locate outside and use the bigger compressor and Iwata spray gun. I was also using Tamiya colours with the lacquer thinner so it is much better to do it outside with a lot of air movement.
I basecoated in a dark brown to give some shadows, then put a first coat on the roof, a dark red base to the hald timbering and a mustard to the plasterwork.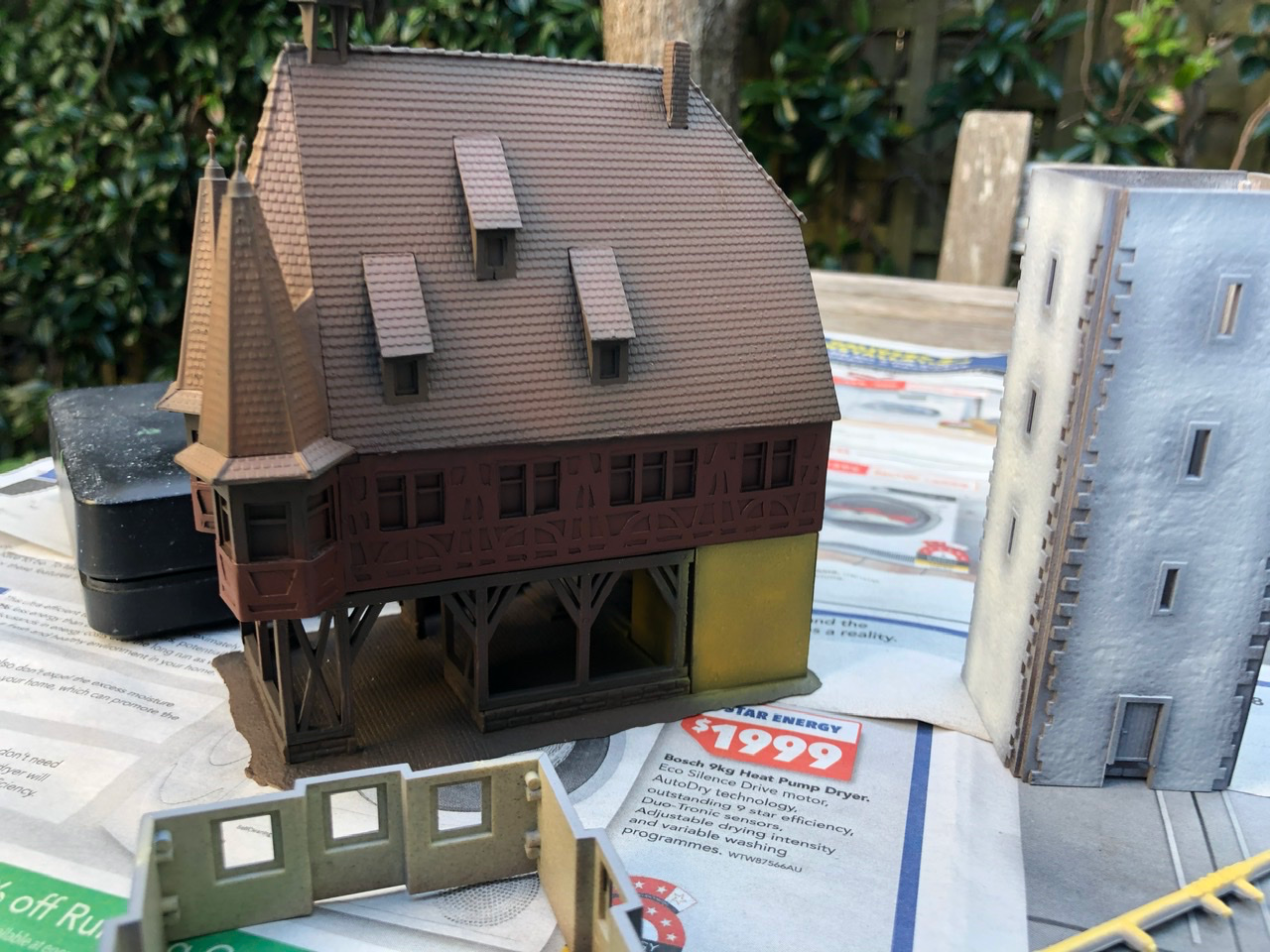 I am basing this building on this and plan to have it just inside the gates on my town.
Also put first coat on the stucco part of the tower and the small church.
And a few pieces for another two models that I have started before I finished the ones already started .... and I wonder why i get very little finished.